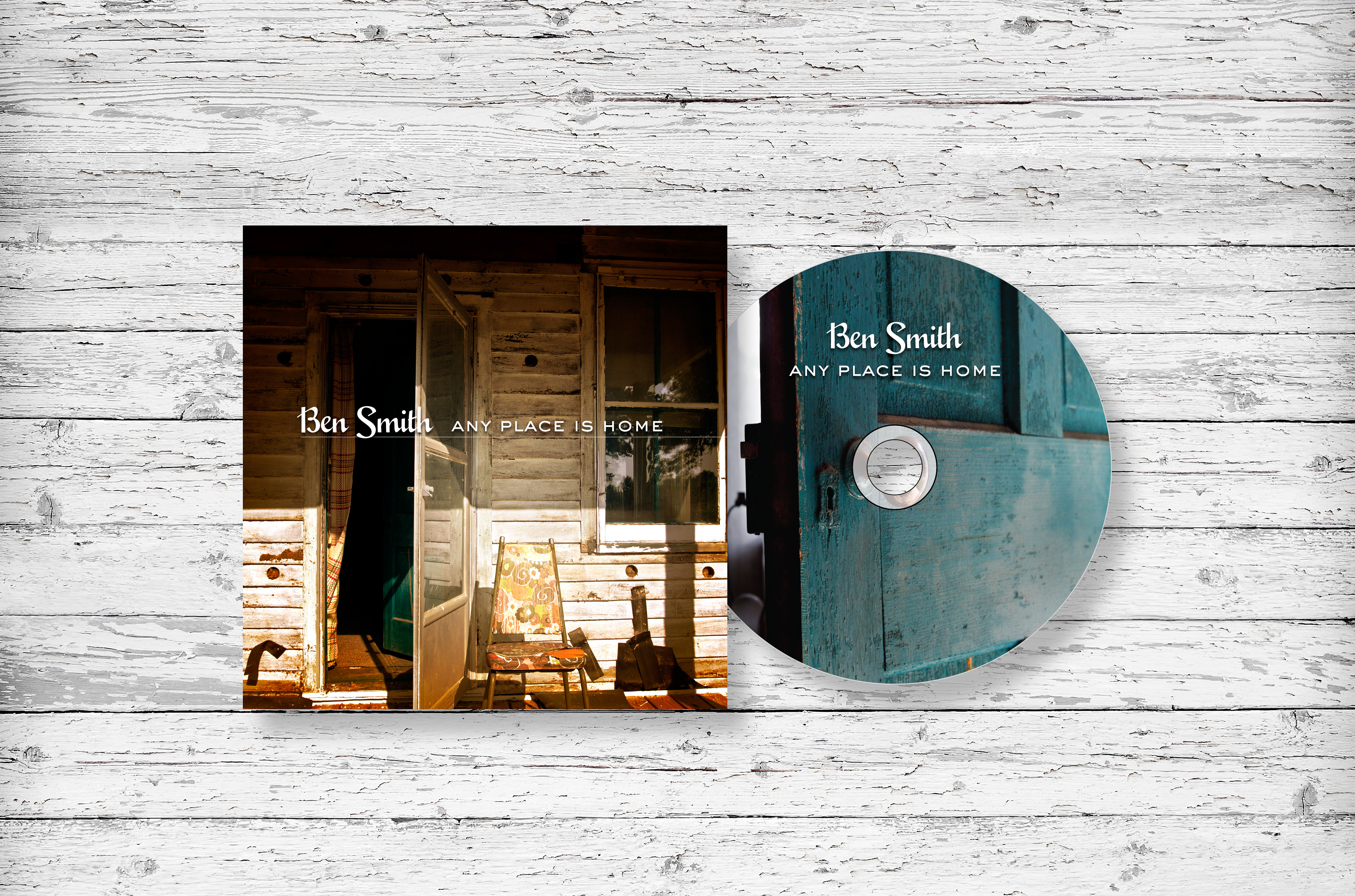 Sometimes I get the opportunity to see projects head off into the wilderness, then return fully formed and better than I ever could have expected. Such is the case with this design for
Ben Smith's album, "Any Place is  Home."
 Ben is a songwriter and multi-instrumentalist based out of St. Louis, Missouri, who works within the world of bluegrass and folk music.
Originally Ben contacted me about putting together a cd design for him in 2012, but it ended up that we didn't complete the design until 2016 (hence, the wilderness). Usually I pair with a photographer when putting together a cd design, but for this one I was able to borrow my good friend
Nate Burrell
's camera and head into the hills of Southern Illinois to a friend's family farm to take some photos. 
My overarching concept of the piece was to tell a story of a well-worn place through imagery, which plays off of the lyrical content of the album. The front and back cover focus on the weather beaten siding of the farmhouse, and as you open the package you get to see inside the kitchen, complete with an outdated wall calendar. 
It feels nostalgic, but fraying around the edges. I also played off of a warm and cool palette contrast between the outside and inside of the package, with the CD design focusing on the door that takes the listener through the journey. Typography was meant to feel nostalgic with a modern twist; quite similar to the progressive nature of Ben's playing.